Sunday, March 17, 2019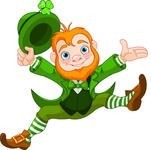 We are happy to announce our annual Spring General Membership Meeting coming up Sunday March 17, 2019. Chef Robert will prepare a wonderful corned beef meal in celebration of St Patricks Day.
Please note time changes. It is time to revisit our Board of Directors and the nominating committee will be on hand to update all members on nominations for the 2019-2020 Board.
Our speaker will be Rick Lemyre who will be giving a short review and update on the local One Day At a Time's Youth Expression Project (YEP). Over the last few months, students from Brentwood, Antioch and Oakley high schools have participated in writing or art workshops, gaining practical instruction on how to express what's on their minds.
1:30pm – No Host Cocktails (Please note time change)
2:30pm – Dinner – Chef Robert's Complete Corned Beef and Cabbage meal
3:00pm – Guest Speaker Rick Lemyre will be giving a short review and update on the local youth YEP program
Location – San Joaquin Yacht Club, 550 Riverview Rd, Bethel Island
Cost – $20.00 per person
Please make your reservation by Monday, March 12th.
For information call: Shirley McCall at 925-634-4049
Order you tickets here
(if you want to use a credit card be sure to click the plain Check Out button on the next page after you select the quantity you want)